IS A HEART WARMING FAMILY STORY

The Mondor Street restaurant, the first Med Pizza restaurant located in Saint-Hyacinthe, began welcoming its very first customers in 1995 and quickly became a local institution. Since then, it has remained true to its charming character and original raison d'être: to prepare and serve delicious pizzas (of course), but also BBQ chicken (roasted to perfection), brochettes, souvlakis, steaks, subs, salads, poutine, seafood specialties, pasta, etc.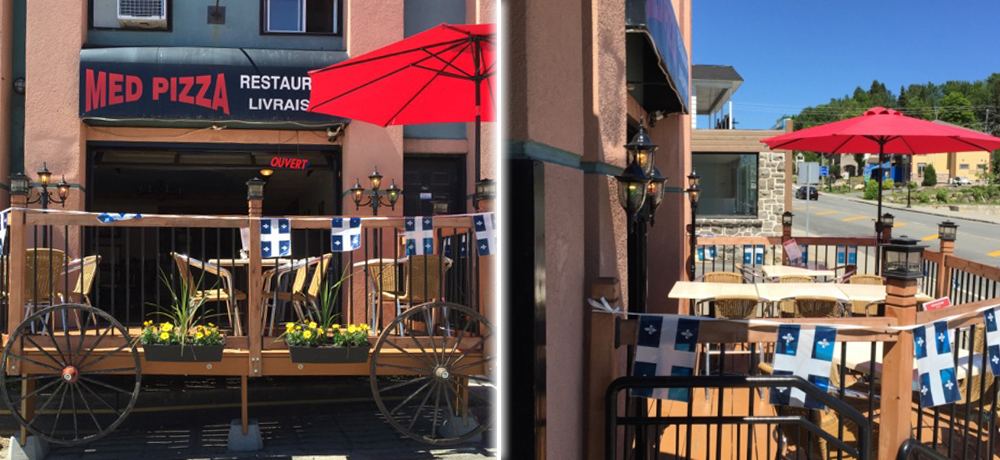 2 FOR 1 : A REVOLUTIONARY CONCEPT
2 for 1 A Revolutionary Concept!Med Pizza's incredible success is based on its original 2 for 1 formula, which revolutionised the pizzeria industry in Québec. Our Saint-Hyacinthe location was the very first restaurant in Québec to offer two pizzas for the price of one at all times - to ensure that our customers always get more for their money. Each one of our famous pizzas and tasty dishes is prepared using the freshest superior-quality ingredients and is always offered at the best possible price.
SIXTEEN LOCATIONS THROUGHOUT QUÉBEC
In 2003, Med Pizza launched its franchising program. During the first few years, members of the immediate Akyol family opened several restaurants. Today, the franchise includes 16 restaurants in Québec and continues to search for expansion opportunities. We constantly strive to offer more specials, better service and more varied menus.
Med Pizza, it's "Medelicious"!